Injection Molding and the Construction Industry
Statistics show that the construction industry accounted for about 7% of the total US GDP in 2017. We anticipate this level to hold steady or even rise in coming years – especially for single-family home construction. Hansen Plastics produces various parts and components used in the construction industry.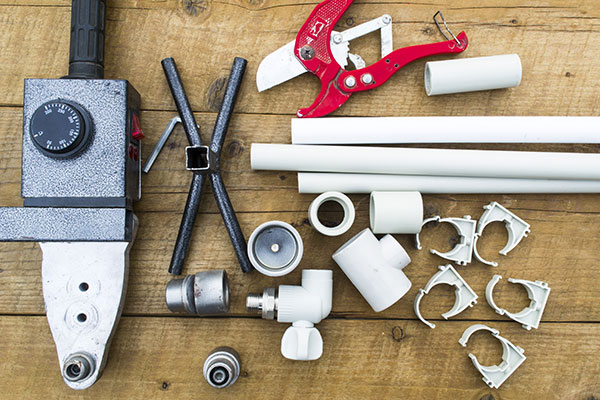 Plastics Role in Construction
In the construction industry, materials like wood, metal, and glass are incredibly common because they are ideal for building homes and other buildings designed to last for decades – if not centuries. However, since the 1950s, the role of plastics in the construction industry has continued to increase due to its innumerable benefits.
Plastic materials and components have permeated the entire construction industry. Today, you can find a wide variety of plastic types in everything from flooring to roofing. Plastic is also used as insulation, transformed into walls and pipes, and manufactured into windows and doors that offer incredible insulating properties. Many of the tools and heavy equipment used on construction jobsites contain various plastic components, as well. This includes things as small as handheld power tools to as large as massive cranes which hoist materials hundreds of feet into the air.
The benefits of plastic in the construction industry include:
Lightweight durability – Even though plastics are some of the most durable materials available in construction today, they are incredibly lightweight. This makes them easier to move around the jobsite.
Corrosion and rot resistance – Many materials commonly found in the construction industry – including wood and metal – rot, rust, or corrode when exposed to the elements. This is simply not the case for plastics.
Weatherability – Plastic can achieve very tight seals that many other materials cannot, which makes it ideal for weatherization related projects.
Cost effectiveness – Plastics are very economical, especially when they are compared to materials like wood, metal, and even glass.
Why Choose Hansen Plastics?
Hansen plastics delivers, whether if you need very specific plastic components or materials with precise measurements and specifications. Our employee owners take customer satisfaction very seriously, and our innovative approach to manufacturing projects is a testament to that. Our clients enjoy quality products, incredible flexibility, and fast turnaround times – all without causing you to break your budget.
Contact us to learn more about how we can help you meet your goal for your plastics components in the construction industry. Please fill out the form on our Contact Us page or call us at (847)741-4510. We are always happy to answer your questions about our capabilities, qualifications, and facility.