Hansen Plastics uses inventory processes and software that result in a robust inventory management system.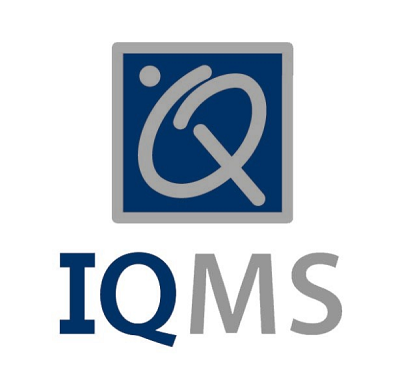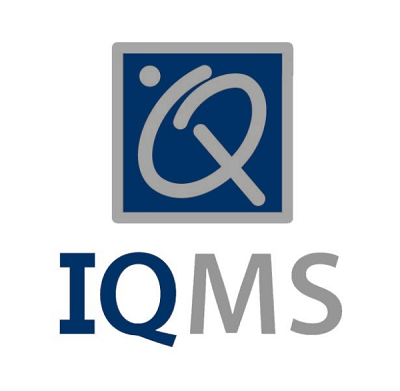 IQMS Inventory Management
HPC uses IQMS software for our full ERP system. The advanced inventory management tools within the system provide real-time inventory tracking of raw materials, external components and finished goods. This ensures an accurate and up-to-date count of all inventories, therefore giving HPC employee owners the ability to update customers of their current inventory situation, accurately, at any given time.
Using this robust inventory system, paired with order history and forecasts, HPC understands and anticipates some customers' production needs. Sometimes, without them placing an order.
Kanban
Kanban is a scheduling system for a lean manufacturing, just-in-time production system. Using visuals such as cards and flags, HPC can predict and produce according to needs, without a customer first submitting an order.
For example, during production, a card is attached to each pallet of parts. When logistics goes to ship the parts, the card is removed and placed in the appropriate kanban card holder. The Customer Satisfaction Specialist is visually alerted when production is needed by the marked lines on the card holder. They then place the order in the system, based on the number of kanban cards.
Prior to production, the work order and cards are placed in the kanban production area in the value stream huddle area. Set up technicians take the work order and cards to the press and puts up a kanban flag on the press itself. The operator then runs the job, putting cards on each skid as the parts are produced. The operator knows the job is done when they run out of kanban cards.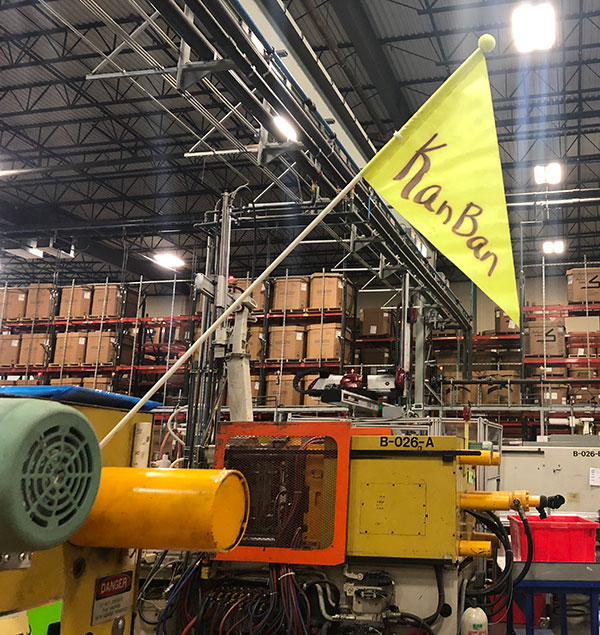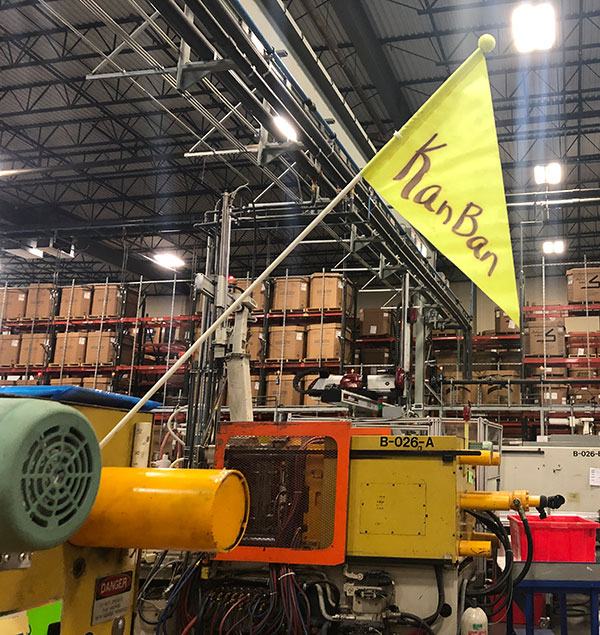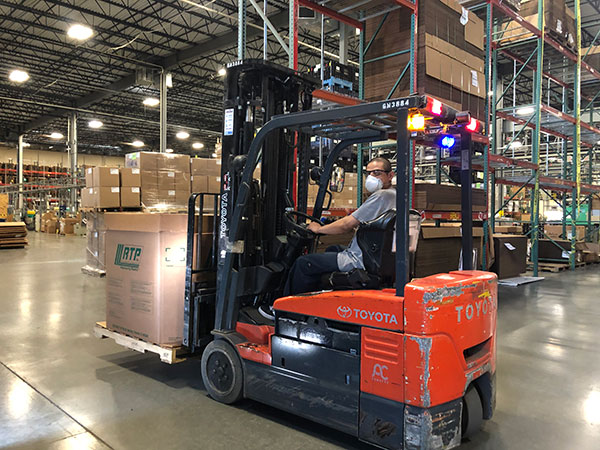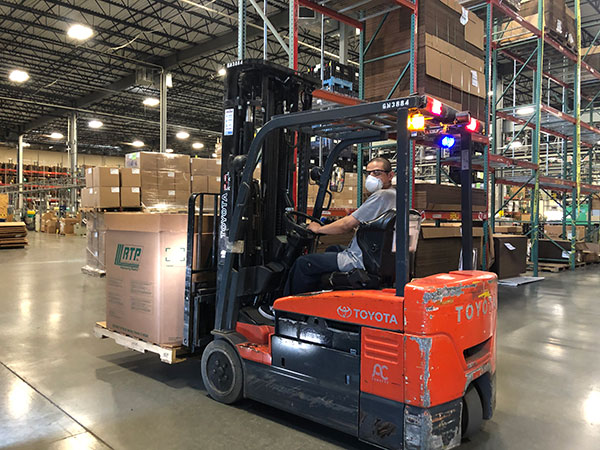 Logistics
HPC serves customers from over 26 different industries, therefore we need processes in place to handle a greater demand for customization. Our robust ERP system helps us manage this demand. We are capable of anything from small boxes (6" x 6" x 6") to larger boxes (48" x 40" x 38"). We also handle customer supplied returnable packaging. Our 136,000 sq. ft. facility allows two separate areas for receiving and shipping. Each area is strategically placed to maximize the flow from each value stream. In addition, HPC now has more docks to accommodate a greater demand and customization required by our diversified customer base. At Hansen Plastics, we make sure to get logistics involved from the beginning when taking on new customers. As a result, we are able to understand customer values and maximize our warehousing capabilities.
Warehousing
HPC designed our facility to maintain warehousing for our customers. The warehouse has high racks narrow aisles. This maximizes space in the finished goods area, while still being wide enough for a turret truck to pick up and place goods at any height. Our ERP system helps manage the process of certain raw materials, including their location and production status. 
Hansen Plastics Corporation is located in Elgin, IL, in the Chicagoland area. We are close to four major airports (O'Hare, Midway, Milwaukee, and Rockford). HPC is easily accessible off I-90 and close to many major markets. We ship our products domestically and internationally, serving customers worldwide. Visit our Contact Us page for more location information.