Hansen Plastics Corporation is proud to offer 70+ injection-molding presses carrying from 28 to 500 tons of capacity.
Our processes include:
We maintain quality through a climate-controlled environment and engineering expertise in commodity and engineering grade resins. To sustain efficiency, our team utilizes an ERP system to make sure our processes are running error free with access to real time data acquisition. In addition to our ERP system, HPC values lean manufacturing to ensure we use all resources available. By implementing automation we can reduce scrap, labor costs, and improve cycle time for quicker turnaround. We make sure our customers invest only once in a mold and this investment will last a lifetime at HPC.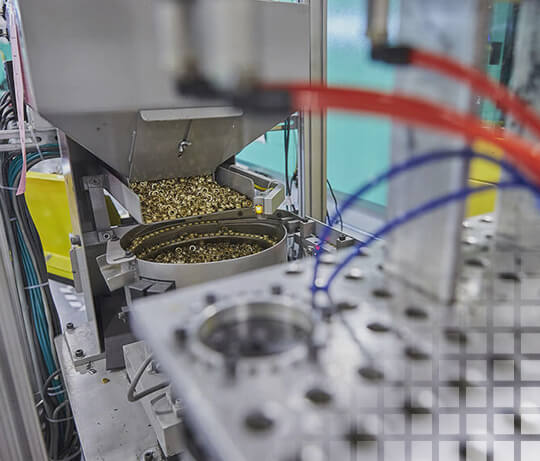 Insert Molding
As employee-owners, we are dedicated to finding the most efficient ways to help produce our high quality products. Insert molding is the process of forming plastic pieces around other non-plastic pieces. Not only is this method extremely customizable, it is frequently used to eliminate the sub-assembly process, integrating molding and assembly into one complete molding operation. HPC has the capacity to utilize our vertical molding process to mold other components for your product, which otherwise would need to be assembled using expensive assembly equipment.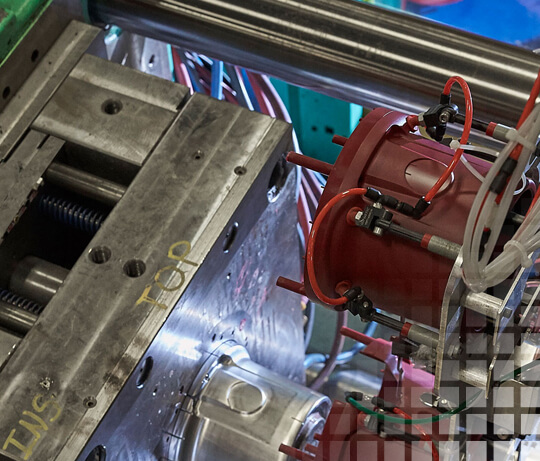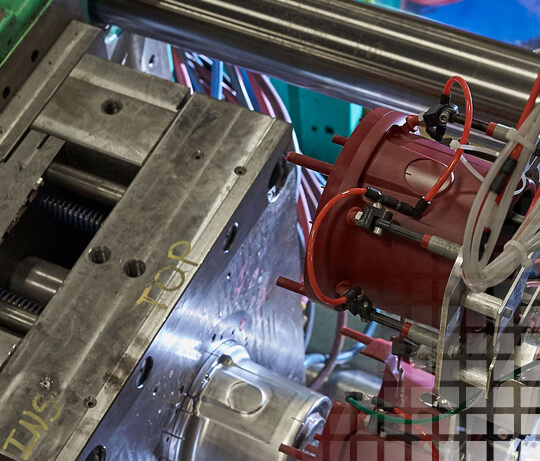 Multi-Material Molding
If you are ever searching for custom plastic molding, look no further than Hansen Plastics. At HPC, we are leading experts in the field of 2-shot and true multi-material molding thanks to our talented and diversely-skilled team members. Multi-material molding offers a 2-step process performed in a single machine, thus simplifying the production process and lowering the overall part cost. Additionally, 2-shot and multi-material molding allow the injection of two materials into the same mold, offering new design options such as different colors and textures while eliminating secondary operations, making injection molding more economical and efficient.
Our Engineering and Management staff at HPC is highly educated and experienced in the areas of plastic materials, process engineering, lean manufacturing, and tool design. Simply stated, HPC is capable of molding your most complex designs based on rock-solid expertise in tool design and manufacturing. Contact us if you have any questions about the multi-material molding process or any of our services.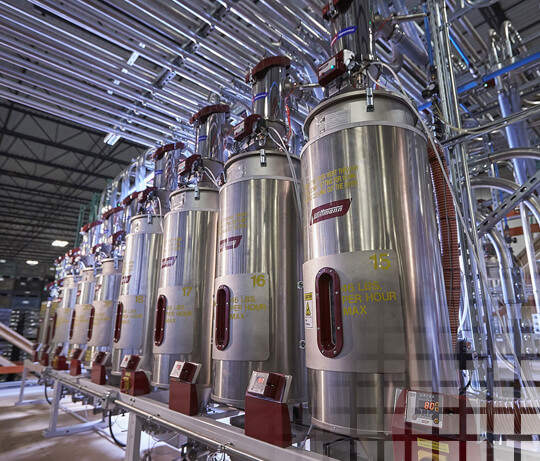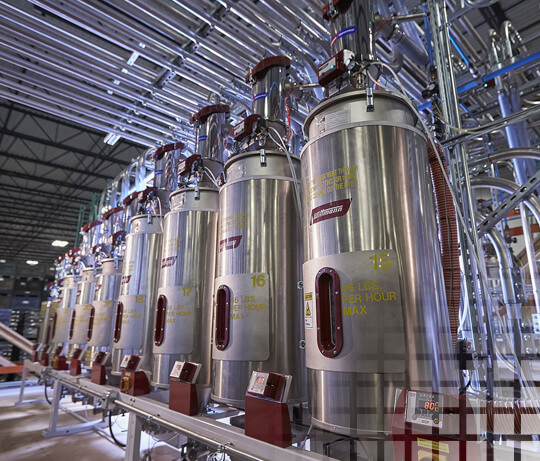 Decoupled Molding
In Decoupled Molding (SM) pressure sensors are strategically located inside the mold to read the molding pressure. When the pressure reaches a recognized value, the machine transfers to a set point. This allows HPC's molding engineers to precisely control:
Pressure
Shrinkage
Dimensions
We utilize scientific Decoupled Molding (SM) in a variety of products, using sophisticated RJG software. This software integrates into the molding machine's electronics and Hansen Plastics' ERP business management system. Our tool design engineers take the art of molding and turn it into a true science by "instrumenting" the mold through the use of pressure transducers, all linked into our molding and business enterprise operating software.
Decoupled Molding (SM) allows process capability to be achieved beyond traditional plastic injection molding techniques. It can provide excellent process repeatability by separating the molding processes into rational stages of fill, pack, and hold. Maintaining these three stages allows our molders to build a repeatable, robust process with minimal complexity.